Smartroom has developed a userfriendly Web Application used when ordering a individually adapted Wheelchair online.
Digital orderguide is a versatile Data Platform. The Platform can be loaded with data and logical flows. It can easily be adapted to fit different tasks in many Businesses and Organizations.
Computer Engineering combined with advanced Product Design enables Usability together with filtering all disabled combinations. All Data generated during online registration is easily exported to Database or Computer System.
Orderguide K-series 2.0 - a unique Web Application
Smartroom has developed a userfriendly web application. It is used to online register an Orderform as a ground when ordering an individually adapted wheelchair Küschall K-series 2.0.
It is the first Web Application of it´s kind in the World, and is
a result from a successful cooperation with Product Experts at Invacare Sweden AB
.
The Application is now up and running within the Swedish Medtech Business.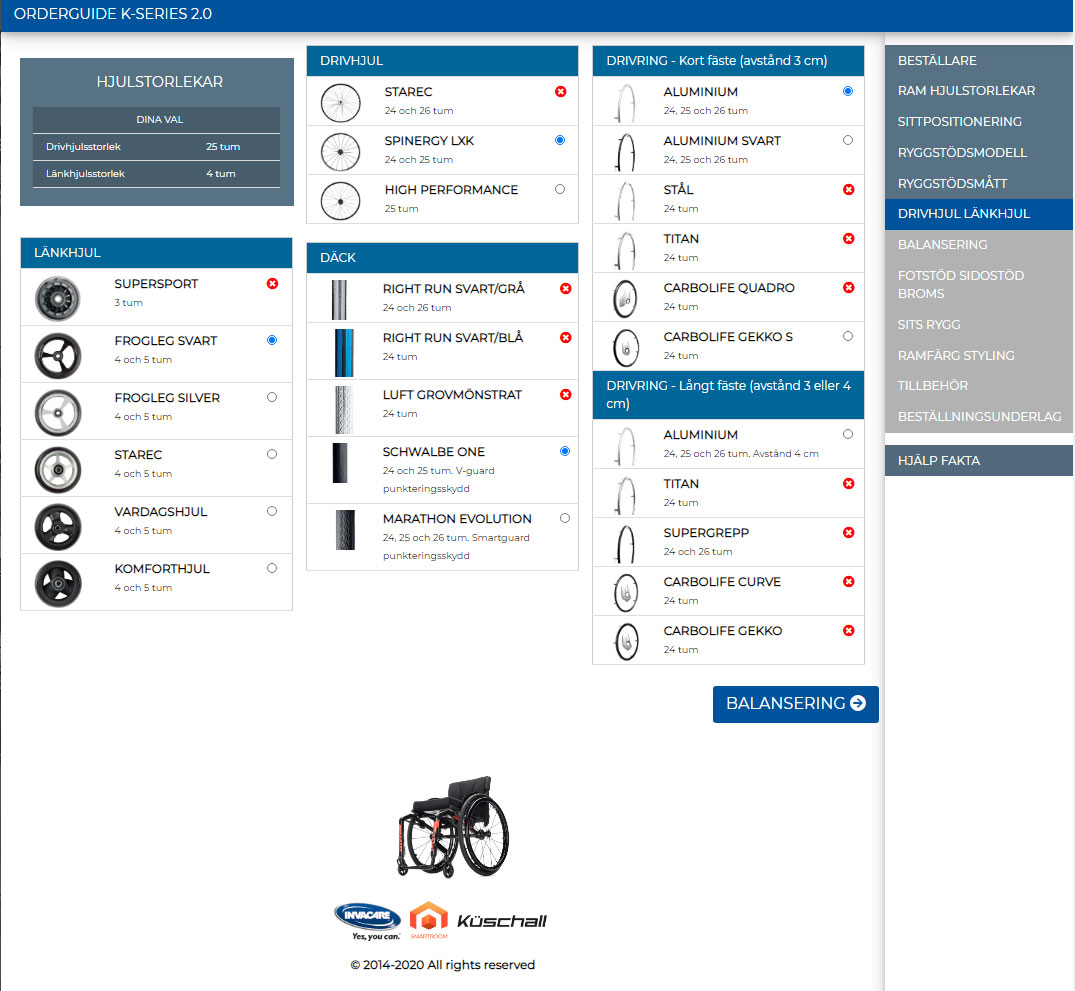 Orderguide K-series 2.0 kan can be used by the Enduser, Assistive Technology Consultants and Prescribers in their own Business.
All data generated throughout online registration is summarized to an Orderform.
The Document is presented on the screen and is also attached as a html-file to email sended to concerned parties.
ORDERGUIDE.SE
The Company is supporting the website
orderguide.se
. The Site where Orderguide Kseries 2.0 has it´s own Arena.
K N X
The Company is working with individually adapted systems used within Home Automation. KNX is the Global ISO-standard used within smart home and building solutions.
Read more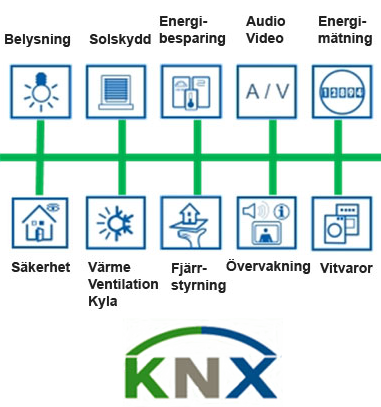 A KNX solution can be controlled and monitored by:
Voice
Sight
Movements with arms
Remote Control
Mobile Telephone
iPad, Conputer etc.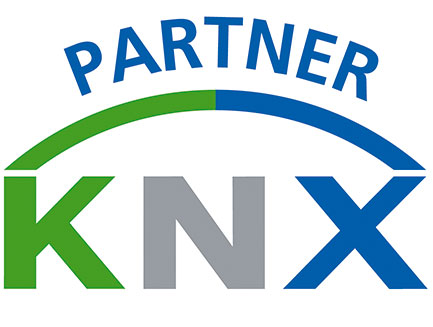 The Company was founded 2014 by Hans Samuelsson.
He has been working in the Medtech Business since 1996 after graduation.
Smartroom is working with Assistive Technology and Computer Engineering.
The Company is supporting the Website orderguide.se.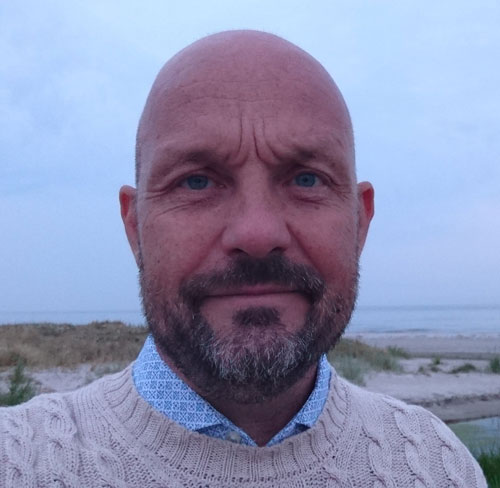 Hans Samuelsson
Rehabilitation Engineer, BSc
Why is the Company named Smartroom?
The Graduation Work on the Engineering Education started the big interest to monitor and control the environment.
The Work was executed in a fully adapted demonstration dwelling at a Research Institute in Volmarstein, Tyskland. The mission was to configure a solution and install equipment to provide a person with a disability to monitor and control the environment in the apartment - a Smartroom.
Read more

ISO-STANDARDS IN MEDTECH BUSINESS
Hans Samuelsson has contributed to make difference for the Global Medtech Business. For 14 years he has been working nationally and internationally with CEN- and ISO-Standards.
International Technical Committees (TC)
CEN/TC293 Assistive products and accessibility
ISO/TC173 Assistive products
Chairman of the Swedish Working Group (WG)
SIS/TC344/WG6 Wheelchairs